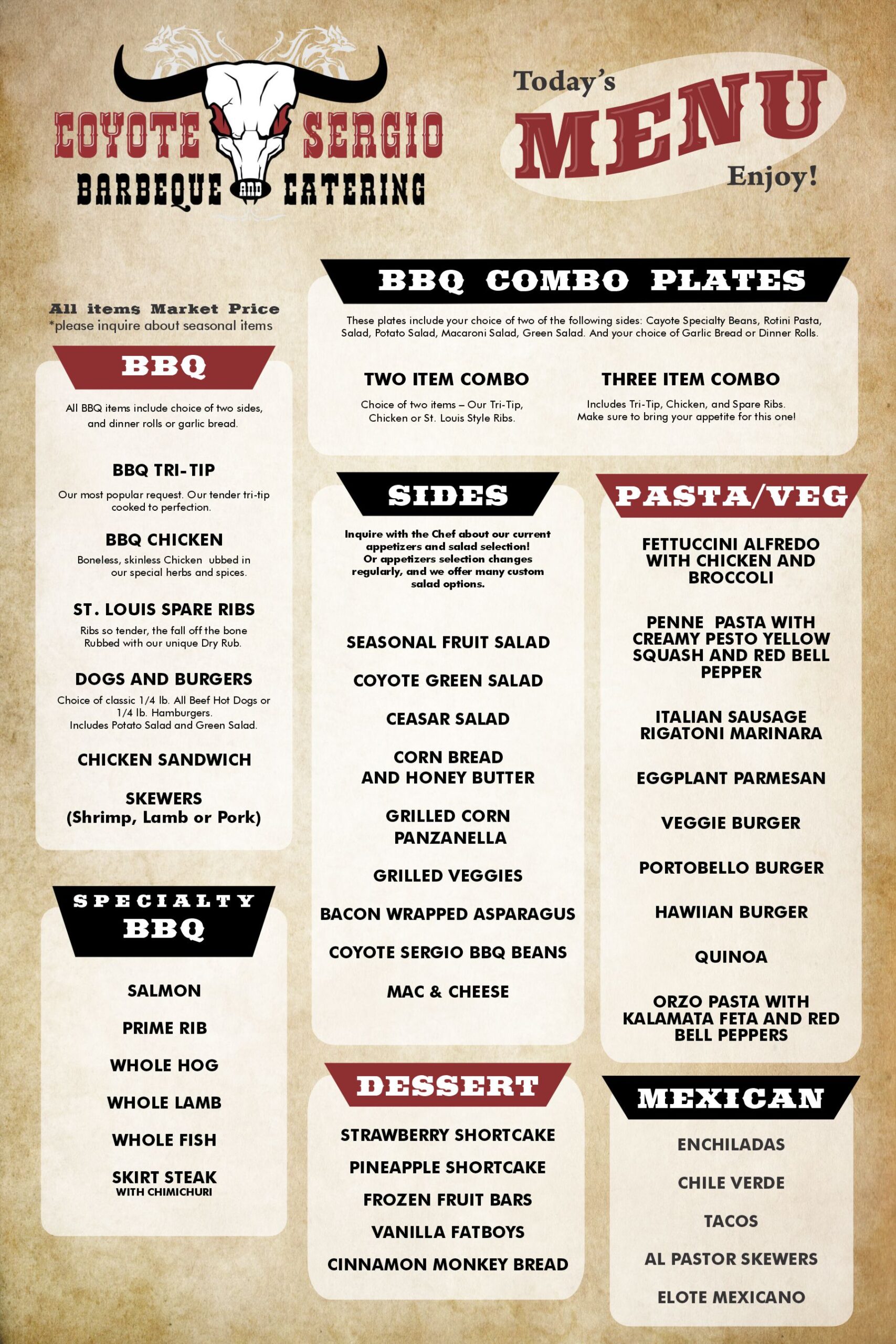 Click here to view or save our menu as a full-screen image.
See something you wish was on our menu?  Don't hesitate to ask!  We do customized meal plans for our customers.
If you can dream it, we can cook it!
Contact Us
Please call us at (408)966-3047 - you can also reach us by email at [email protected]
Important information to include:
Date/time, # of people, location, type of food, type of event, special requests.
Please contact us anytime! We look forward to hearing from you.